Welcome to Salt House Morocco
Surf – Yoga – Music

SALAMU ALAIKOUM
Welcome to
Salt House

Morocco
ALL INCLUSIVE SURF CAMP & HOLIDAYS IN TAGHAZOUT, MOROCCO
Salt House is about as small & friendly as you want a surf camp in Morocco to be, We have as a goal to celebrate the Moroccan surf culture and bring together like minded people sharing the joy of surfing in Morocco and practising Yoga. We are the alternative to the boot & expensive Morocco surf camp formula and surf retreats in Taghazout. We are bound by tides, swells & tradition, with an abundance of local knowledge on the Moroccan surf spots, we guarantee to find you many waves and offer small groups surf coaching, precise surf guiding, and all inclusive surf packages tailored for the mordern travelling surfer. We would love to be your surf house on the beautiful Moroccan Atlantic coast, and shape for you to the best Moroccan surf experience that one can wish for here in Taghazout Bay.
◆

100% Moroccan Owned, by surfers to surfers.
◆

We prioritize Empty surf breaks, and we love surftripping.
◆

Strictly Moroccan cuisine & locally outsourced produce.
◆

Morocco is sunny all year around, with conditions for all levels.
◆

We do things differently.
◆

Included in All Surf Packages

◆
| | |
| --- | --- |
| Agadir Airport Transfer | |
| All Meals Moroccan (Vegan/ Vegetarian Friendly) | |
| Friendly & helpful staff on-hand 24/7 | |
| Tea & Coffee | |
| Bed Linen & Shower Towels | |
| Daily Cleaning | |
| Fridge Use | |
| | |
| --- | --- |
| | Optical Fibre Wifi |
| | Inside chill out area |
| | Terrace chill out area |
| | Movies & video games |
| | Board games & playing cards |
| | Use of Yoga mats, straps & blocks anytime |
| | Board Room |
FORECAST & SURF SPOTS
Surf Spots for All Levels
Surf Spots of Taghazout Bay
Taghazout Bay has a unique location of being a bay of a variety of surf spots, from beach breaks, point breaks like anchor point and reef breaks like boilers, that work for specifics tides or swells , long story short we have waves for every possible surf level. To guarantee you score the best waves suited to your ability we put in place a surf levels system. This will allow us to pair you with a surf group looking to score the same kind of as well as to receive the perfect surf coaching. Salt House Morocco prides itself of being one of the rare 100 % locally owned surf camps around Taghazout & Morocco, which gives us the right knowledge, expertise and the authenticity that sets us apart from other surf camps in Morocco, Discover our Surfing Philosophy
The Moroccan Surf Experience
WHAT TO DO
It's more than just a surf holiday in Morocco, your surftrip with us will be the occasion to discover what Taghazout Bay has to offer, from strolling down the atlantic coast for best waves possible to Souk visits, day trips to beautiful valleys and sand dunes, Moroccan cooking classes & surf skating classes.
Stay with us
"Tellement géniales que je retourne pour 3 mois! ... Déjà, la maison est trop cool: spacieuse & conviviale avec un rooftop avec une vue imprenable de jour comme de nuit ... Lever & coucher de soleil magique avec l'océan à l'horizon à perte de vue... et toutes les étoiles de l'Univers à observer le soir ... L'accueil de l'équipe est tout simplement exceptionnel! ... tous mettent du love jour après jour afin de faire passer des vacances inoubliables ... Je recommande vivement."
"The location of House is in up of heel that gives you stunning view from wonderful terrace! specially in the morning! Yazid is very hospitable and open hearted host of House, was always ready to organise everything guests need, he even could find a belly dance lessons for us, also massage, useful advices etc. and any time you need he was ready to help, very friendly and warm person. All together they are wonderful team and give a lot positive and warm vibes! I wish to see all of you guys again! A lot of success and good luck!"
"Further than the activities the most important thing to share is the human touch. The quality of the service. Impeccable, on-time and always open. Yaz is a great facilitator and host. Chef Mustafa, Iona who leads the Yoga and Fouad as Surf Instructor and guide. True people that goes over and above to maximize the positive experience. It has been a humbling experience and will repeat anytime for sure ... Its a waaaaaooo place to be!"
Read more reviews
Salt House Morocco has a 5 star Tripadvisor traveller rating.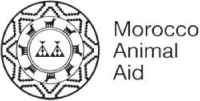 We are committed to donate 1% of each booking towards Morocco Animal Aid